By Corey Coblentz
Addiction
March 3, 2023
Drug addiction is a complex and debilitating condition that can have life-altering effects. 
Are you or a loved one struggling with substance abuse?
It's important to understand the different types and levels of drug addiction therapy to obtain the much-needed help. 
This article will discuss the various types, levels, and therapy programs.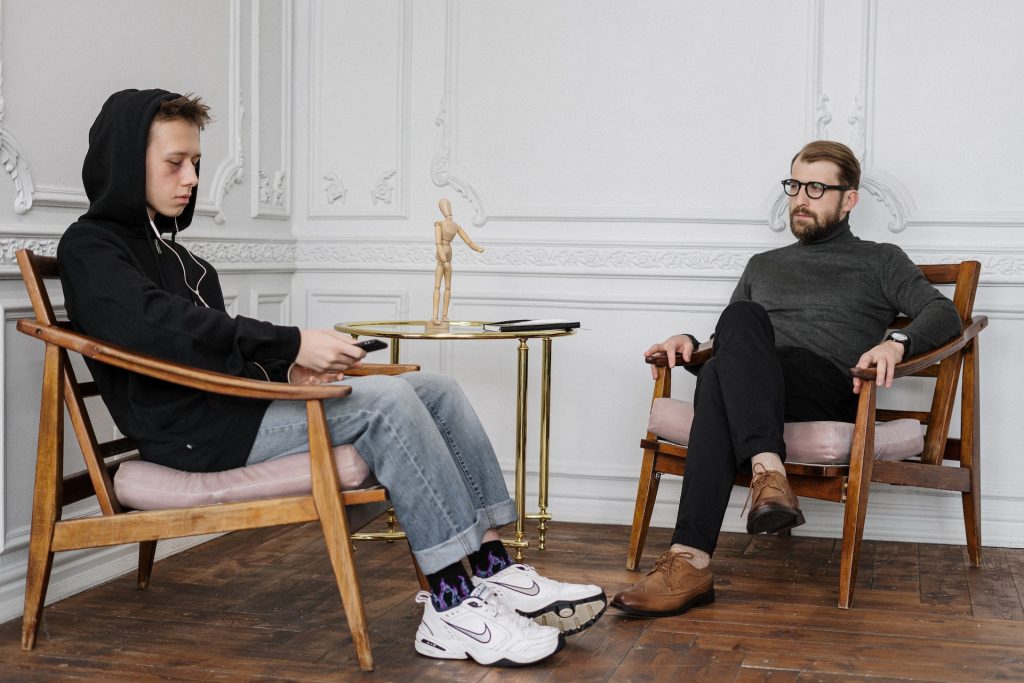 Types of Drug Addiction Therapy and Levels of Care
There are many types of addiction and mental health services, and the level of care you need will depend on the severity of your addiction. 
 1. Detoxification
The first step in drug addiction therapy is typically detoxification. This helps the person withdraw from the addictive substance safely. 
Detox can be done on an outpatient or inpatient basis, depending on the severity of the addiction.
2. Inpatient Treatment
Inpatient treatment is for people with more severe addictions who need 24-hour supervision. 
This type of treatment can be very intensive. It includes therapy and other activities such as recreation and life skills training.
3. Outpatient Therapy
Outpatient therapy is the first level of care for people with mild to moderate addictions. 
It involves meeting with a therapist for addiction counseling but not living at a treatment center.
Drug Addiction Therapy Programs
Here's an overview of the 4 types of drug addiction therapy programs.
1. Cognitive Behavioral Therapy (CBT)
Cognitive Behavioral Therapy is a type of drug addiction therapy that focuses on helping the addict change their thoughts and behaviors around drug use. 
CBT is usually provided in an outpatient setting but can also be done in an inpatient program. It is delivered in individual or group sessions, lasting 30-60 minutes each. 
 2. Motivational Interviewing (MI)
MI is a counseling method based on autonomy, empathy, and collaboration principles. 
The goal of MI is to help individuals identify their reasons for making changes, increasing the likelihood that they will succeed.
The therapist creates a non-judgmental environment where clients feel safe to share their thoughts and feelings. 
3. Rational Emotive Behavior Therapy (REBT)
The goal of REBT is to help you identify and challenge your irrational beliefs so that you can learn to think and behave in more healthy ways. 
REBT therapists use rational persuasion and emotional education to help their clients.
4. Dialectal Behavioral Therapy (DBT):
DBT focuses on helping the individual develop skills in four key areas: 
Mindfulness is the ability to be present and aware of one's thoughts and feelings without judgment.
Distress Tolerance is the ability to tolerate difficult emotions and situations without worsening them.
Interpersonal Effectiveness is the ability to communicate effectively and set boundaries. 
Emotion Regulation is the ability to manage one's emotions healthily.
DBT is typically provided in an outpatient setting, but some residential treatment centers offer it. 
They will be able to assess the severity of your addiction and recommend the most appropriate level of care. 
Online Addiction And Mental Health Services
Addiction can be hard to overcome, but it is possible with proper guidance and support from those around you. 
If you're struggling with drug addiction or know someone who is, please don't hesitate to seek help.
At RecoverInHome, our priority is the individual, not their addiction. 
We empower people to manage their cravings, increase their drive for change, and create a well-rounded lifestyle. 
Our method can shorten the recovery process and minimize the effects of mental health and addiction issues. 
Our services include:
Treatment for addiction and mental health.
Coaching for sobriety and life skills.
Crisis intervention and counseling.
Relationship counseling.
How Do I Find Addiction Counseling Near Me?
The first step in finding the right rehab for mental health and addiction is to speak with a professional, such as a doctor or an online addiction specialist.