By Corey Coblentz
Addiction
March 3, 2023
Addiction is a serious issue, one that doesn't discriminate. Whether you're struggling with an addiction to drugs, alcohol, gambling, or something else, the impact can be devastating. 
Yet, even with all the resources available, there are still barriers to getting help with addiction treatment. That's why telehealth therapy has become such an invaluable tool for those battling addiction. 
Let's explore how telehealth therapy is helping people combat addiction and how you can get addiction help online.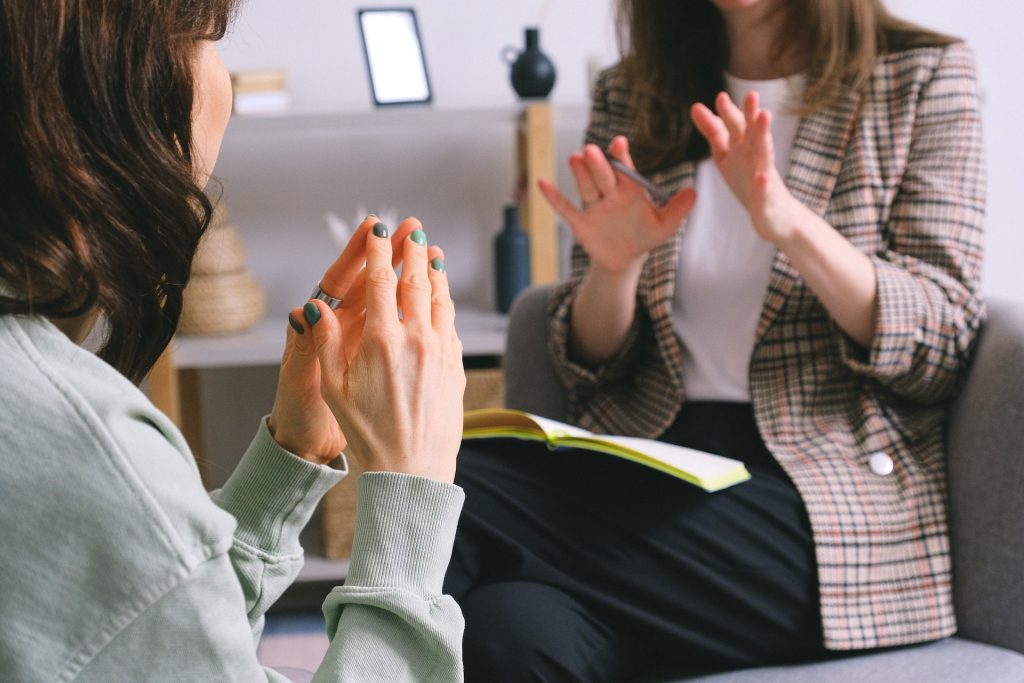 What is Telehealth Therapy?
Telehealth therapy is a type of therapy that uses technology to deliver care. It can be used to provide mental and physical health services. 
How Telehealth Therapy can help people with addiction
Telehealth therapy is an effective way to help people with addiction recover and get back on their feet. 
Through telehealth therapy, people with addiction can receive treatment from the ease of their own homes, which can help them feel more comfortable and relaxed during treatment. 
In addition, telehealth therapy can provide people with addiction access to care that they may not otherwise be able to receive.
The pros and cons of telehealth therapy
Telehealth therapy can be a great option for people who cannot take time off work or live in rural areas. 
However, there are some pros and cons to telehealth therapy that you should consider before deciding.
Pros
Convenient: People can receive therapy from the comfort of their own homes
Flexible: Appointments can be scheduled around work and other commitments
Accessible: Telehealth therapy is available to people in rural areas who might not have access to traditional therapy – you only need electricity and internet access
Cons
Connection: It can be difficult to form a bond with your therapist if you only see them online
Concentration: You might have trouble concentrating during sessions if you are in your own home
Tools: There could be technical difficulties that interfere with sessions
Types of conditions treated with telehealth therapy
This type of treatment uses technology to help people with addiction recover online. 
Many different conditions can be treated with telehealth therapy, and it can be used in conjunction with other types of treatment. Some of the most common conditions that are treated with telehealth therapy include:
Substance abuse disorders
Mental health disorders
Chronic pain
How does it benefit addiction recovery?
One of the main advantages of telehealth therapy is that it helps to increase access to care. 
Traditional outpatient treatment programs can be difficult to access, especially for people who live in rural areas or want more privacy.  
Another advantage of telehealth therapy for online addiction recovery is that it can help to reduce stigma. 
There are still a lot of stigmas surrounding addiction and mental health issues. 
This can make it difficult for people to seek traditional face-to-face counselling or therapy. 
When counselling is provided online or over the phone, it can help reduce the stigma and make it more acceptable for people to seek help.
Finally, telehealth therapy can also help to improve outcomes. 
Studies have shown that people participating in telehealth therapy are likelier to stick with their treatment plans, seeing their overall mental health and well-being improve.
PICTURE
What to expect from an addiction treatment program online
It is important to understand that there is no one-size-fits-all approach to addiction and mental health treatment. Everyone has unique needs and preferences. 
However, most addiction treatment programs online will typically include some combination of individual therapy, group therapy, and 12-step meetings.
Individual therapy sessions will enable you to work one-on-one with a licensed therapist. In these sessions, your therapist can help you identify the root causes of your addiction and develop a personalized plan for recovery. 
Group therapy sessions allow you to share your experiences with others struggling with similar issues and learn from their perspectives. 
12-step meetings can provide additional support and accountability as you work to overcome your addiction.
Tips to maximize the effectiveness of addiction treatment online
Pick a time for your sessions that you can stick to. Consistency is key in online therapy, just like any other therapy.
Make sure you have a quiet, private space to talk during your sessions. You want to focus on your conversation with your therapist without distractions.
Be honest with your therapist about how you're feeling and what's going on in your life. The more open and honest you are, the more effective the therapy will be.
Follow through with the homework and exercises your therapist assigns between sessions. This will help you progress in treatment and get the most out of online therapy.
Final thoughts
Telehealth therapy has been proven to be a powerful and effective tool in helping people with addiction get back on their feet. 
By providing a safe space where they can talk openly about their struggles, teletherapy can help them manage the physical and emotional obstacles that come with recovery. 
Furthermore, it offers increased accessibility to treatment for those who may not have access to traditional forms of care due to geographical or financial constraints. 
For these reasons, telehealth therapy is an invaluable resource for anyone struggling with addiction.