By Corey Coblentz
Addiction
March 7, 2023
In today's world, technology has taken us to unexpected places. 
One of those places is telehealth. Telehealth services provide healthcare services remotely via electronic means. 
In this article, we'll look at what telehealth services are. We'll also explore tips on using telehealth services and how telehealth services can help you with recovery.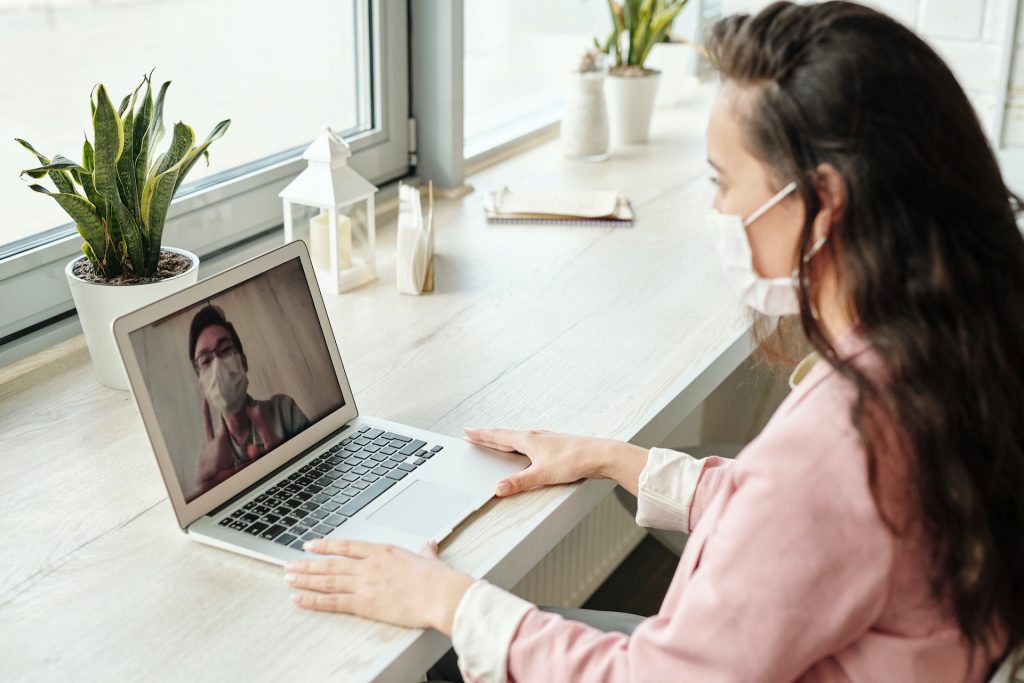 What are Telehealth Services?
Telehealth services are healthcare services that allow patients to receive medical care remotely. Healthcare professionals use technology, such as video conferencing or messaging platforms. 
Patients can talk to healthcare professionals without physically visiting a medical facility.
Patients can use Telehealth services for various purposes, such as 
Diagnosing and treating medical conditions, 
Managing chronic illnesses, 
Providing mental health counseling, and 
Prescribing medication. 
People can also use it for non-urgent medical consultations and follow-up appointments.
Benefits of Using Telehealth Services
Telehealth services offer several benefits for patients and healthcare providers alike. 
Some specific benefits of using telehealth services include:
1. Convenience and Accessibility
Telehealth services eliminate the need to travel to appointments. This is especially beneficial for those living in rural areas with difficulty accessing in-person services. 
2. Improved Health Outcomes
Studies have shown that telehealth interventions can improve health outcomes. These improvements include blood pressure, cholesterol levels, and weight reduction. In some cases, these improvements are comparable to those seen with in-person visits.
3. Increased Efficiency
By using telehealth, healthcare providers can see more patients in less time. This allows them to focus on providing quality care instead of administrative tasks.
4. Improved Patient Satisfaction
Patients can receive personalized care from the comfort of their own homes. This contributes to higher patient satisfaction with the overall healthcare experience.
Is Telehealth Cheaper than Traditional Healthcare?
Telehealth services eliminate the need for expensive in-person visits. Which often makes it more affordable than traditional healthcare. 
Many telehealth providers offer a pay-as-you-go model, so patients only pay for the necessary services. 
Dos and Don'ts When Using Telehealth Services
There are a few things to remember when using telehealth services to ensure you get the most out of your visit. 
Be sure to do your research and choose a reputable provider. Then, call them ahead of time to ask any questions you may have and schedule an appointment.
When it's time for your visit, log in early, so you're prepared and ready to go when your provider comes online. 
During the visit, communicate openly and honestly with your provider about your symptoms and concerns. 
Afterward, be sure to follow any instructions or recommendations they give you.
How to Find the Right Telehealth Provider for Your Needs
There are a few key things to keep in mind when you're looking for a telehealth provider. 
You'll want to ensure that you use a licensed provider recognized in your state. You can usually find this information on the provider's website. 
You'll want to ensure that the provider offers the services you're looking for. For example, if you're looking for counseling services, you'll want to ensure that the provider offers counseling services. 
You'll want to ensure that the provider accepts your insurance. You can usually find this information on the provider's website or by calling the provider directly.
How Telehealth Services Can Empower Your Recovery Journey
At RecoverInHome, we believe that recovery should happen in your home where you feel safe, and your privacy is protected. That's why we offer top-quality rehabilitation services that meet you where you are.
Our team of experts creates an action plan tailored to your needs. They use the latest evidence-based recovery psychoeducation and tools to guide you toward recovery. 
We understand that recovery is a journey. On-demand peer support helps you cope with challenging situations and urges while reinforcing your past achievements and strengths.
Our schedule is tailored to your needs so that you can build recovery skills in a real-world environment.
Let us help you achieve the transformation you deserve.